Anyone running a business knows that an improved workflow makes the job easier and can help you attract repeat customers. The same applies to the real estate industry, where waves in digital technology make being a landlord more manageable.
What advantages do you stand to gain by leveraging the latest technological advancements? Would you like to know what the top 6 tasks automation enhances are? In this article, we explore all those answers as we discuss the benefits of workflow automation in property management.
Benefits of Workflow Automation in Property Management
It Reduces Human Error
One of the significant benefits of workflow automation in property management is that it reduces human error. Whether it's a typo in your email response or forgetting to add the latest expense to your spreadsheet, AI can seamlessly eliminate these innocent errors that could have costly consequences if you can't correct them in time.
It Makes Your Work More Efficient
With added transparency and speed, AI can make your job as a landlord more efficient. Instead of spending hours on a mundane or repetitive task, you could better direct your time and energy to duties that require a more personal touch.
It Improves the Tenant Experience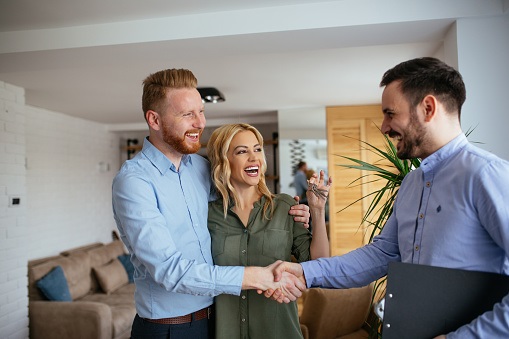 Automating your workflow also has the added benefit of improving your tenant experience. Instead of waiting several hours for a reply or answer, AI can swoop in with the proper response on time. It can also facilitate communication between landlords and tenants, making maintaining a healthy relationship easier and promoting more extended tenancy periods. You can discuss with a professional property manager what tasks could increase tenant satisfaction.
It Provides Useful Insight
AI can provide helpful insight about your business that could help you level up or cut back where need be. Property management software can pull a lot of data and present it in a simplified form. Thus, by collecting relevant data, AI can make it easier for landlords to make informed decisions about their business. For example, if you notice that more renters are starting to default on rent, you could check if your payment platform is convenient or if your tenants are unhappy with the current state of the rental.
Top 6 Tasks that Could be Enhanced by Automation
Rent Payments
If you're wondering what automation strategies help landlords the most, rent collection is undoubtedly at the top of the list. Nowadays, most people depend on digital banking to pay their bills, including rent. Providing a payment option that supports automated payment also reduces the stress of reminding tenants to pay up before the due date. It also ensures you receive your rental income promptly, which you can use to settle your mortgage payments, utilities, and other bills.
Bookkeeping
Bookkeeping goes hand in hand with automated rent payments. Property management software can issue digital receipts for tenants after they pay and log them into your accounts, which you can review later. This software can also track repair costs, HOA fees, and wages. This feature can make tax time a breeze since you only have to review and download the statement.
Tenant Screening
Performing a thorough background check may be exhausting, but lowering your chances of ending up with a problematic tenant is necessary. Still, you can delegate this time-consuming yet crucial task to an AI to lighten your workload. In addition, modern property technology makes it possible to swiftly run in-depth background checks so you can make an informed decision before signing a lease.
Maintenance Request Forms
Many property owners dread maintenance requests, especially in multifamily complexes. However, allowing AI to automate the request form can make it seem more manageable. In addition, many applications will enable you to filter maintenance requests by group so that you can supervise repairs more efficiently. For instance, if more than one tenant files a request for bad plumbing, you can negotiate a reasonable price for both units at a discount. Some systems, like carbon monoxide sensors, can even alert the maintenance crew or tenants to enhance response time.
Scheduling House Viewings
Scheduling a house viewing with multiple prospective renters can be a hassle. You'll often have to cross-check your calendar many times and might have to go back and forth discussing a convenient time and date. AI can automate this task by allowing potential tenants to choose a date and time within a pre-specified range and closing that slot off to avoid double booking. You can also install a video intercom system or smart door lock to grant temporary access to visitors.
Communication with Tenants
Finally, AI allows you to communicate more effectively with your tenants in multiple ways. For example, you can use it to send automated messages to clients on your website, letting them know you've received their text or email and someone will reach out soon. You can also use an AI bot to help visitors get answers to your most frequently asked questions. Enhanced communication makes converting potential renters to leads easier and maintains an excellent rapport with existing tenants.
Conclusion
In summary, the sooner you embrace automation, the easier it'll be for you to level up your property management game. After all, it'll help you reduce human error, provide helpful insight, and enhance your tenants' experience.
Ask a professional property management company if you need help implementing the latest digital technology to automate your landlord duties.