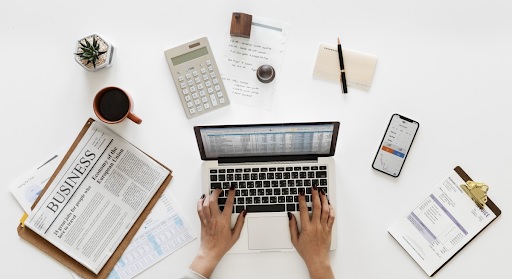 Being stuck in a routine of 9-5 isn't everyone's cup of tea. That's why so many start-ups and small businesses are running today and even doing well. Several opportunities and ideas have taken shape and have helped people in becoming self-reliant in the UK.
However, before we get to that part, there are several things that an individual has to do before he establishes his business. Apart from handling the finances of the business, you also need to look into the legal aspects so that there's no issue in the operation of your business. The first thing to look into is its registration.
Do you need to register your business in the UK?
You must have seen several small businesses operating online. They just started of nowhere and aren't even officially registered. This makes you wonder if registering a business is required? Well, it depends upon the type of business you are indulging in. If you are just a sole trader, you don't have to register your business but make sure that you are paying your taxes on time.
What to do in the case of online businesses?
Since they will help you in earning profit and hence making good money, yes, they will have to be registered. The best part about having an online business is that it has a better reach than the traditional business. So, apart from registration, you will also need to establish a safe and secure payment system for your customers and you will be all set to go.
To help you out in a better way, we have listed below what you need to go to register your business in the UK:
Select your company type
When it comes to company types, there are a fair few to select from. Depending upon what your company's future looks like, you can select it to be a limited company, partnership company, sole trader, or overseas company.
Limited company
Limited companies refer to those companies that are made for profit but are a separate entity from the owner. This is for those people who don't want to take a lot of risks, as it will help them in keeping their assets separate from the company. They have shares that are owned by shareholders, who share the profits and losses of the company.
Not-for-profit companies also exist under limited companies. These companies have guarantors and the profit generated is reinvested in the company.
These are the most common types of companies that exist in the UK and have to be registered with companies house. They also include an 'ltd' or 'limited' as their suffix to separate it from the rest. There are two sub-categories under this:
These are those companies whose shares aren't bought by the general public. They are rather owned by the people in the company and there's no need for a minimum investment. 
The only difference between a public and private limited company is how their shares are traded. If your company has a capital value of 50000 pounds or more, then it is a public limited company.
Partnership company
As the name suggests, a partnership company consists of two people who come together to do a business. The partners involved participate in both profits as well as losses. There are three types of partnership companies:
In this type of partnership, the profits and losses are shared equally. They have to register with HMRC and nominate a partner who will file the company's taxes, while other partners file their tax returns.
Here, the partners select one or more partners who overlook the company's management. Other partners are involved in providing for finances, etc. they only share losses in the amount they have invested.
Limited liability partnership:
This is a fair deal for those who don't want to be held personally responsible for the losses incurred while doing any partnership. You also need to register with the companies house for this type of partnership. 
Sole Trader
A sole trader business is simply the business where you are your business and not a separate entity. You don't have to register with the companies house but need to register with HMRC for tax returns purposes.
Overseas Company
Ever wondered if you can operate a whole business in an overseas location? The answer to this is yes. All you have to do is to register the overseas company with the companies house in the UK.
Register a business name
Naming one's business is harder than you might think. The name shouldn't already be in use, for starters. It is one of the most important steps to register a business in the UK. Also, depending upon the type of company you want to operate, you have to select a suitable suffix.
Another thing that you need to take care of while registering a name is to make sure the name isn't offensive or too similar to an existing company. We are sure you wouldn't want to face legal battles before even getting started. Also, certain words can only be used in a company's title if you have permission for it from a higher authority. So, it is best to keep everything in check before making the final decision.
Select a business address
Just like you have a home address, your office also needs to have its official address. That will appear on your registration papers and will also serve as the place of contact for your customers. Even if you are operating online, there needs to be an address where documents, etc., can be easily mailed.
Memorandum and articles of association
Two of the most important documents for businesses are memorandum and articles of associations. No matter what type of company, it should have these two documents.
While a memorandum of association indicates the creation of a business and is signed when the business is registered, articles of the association consist of the company's policies regarding how they want to run it. MOA cannot be changed or edited, so you need to be careful while drafting it. 
Get your SIC code
SIC code or standard industrialization classification of economic activities code is given to businesses to help them identify the type of business they are operating. 
Register your UK Business Bank Account
Having a business bank account helps in smooth transactions. For a limited company, they must do so. Partnerships and sole traders are recommended to do so, however, they don't have to if they don't want to.
Managing intellectual property
We all want to safeguard our prized possessions. It can be in the form of anything that is unique and you wouldn't want it to be copied off and used without your permission. There are three ways to do that: Trademark, copyright, and patent.
All these things apply to different aspects of safeguarding one's property but result in one thing: securing your assets/valuable possessions so that no one can use them without permission.
Related posts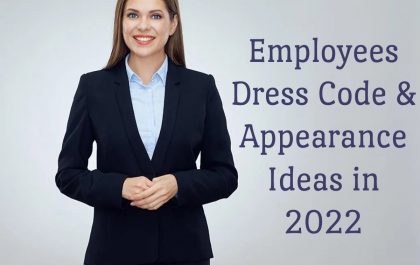 Employees Dress Code & Appearance Ideas in 2022
Dress codes are a great way to encourage professionalism and make employees feel more comfortable in the workplace.  A dress…