Link building is an SEO strategy for ranking organically and boosting site traffic. It involves systematically getting other websites to link back to yours. However, not all links are equal. The saying 'the more, the better' doesn't apply to backlinks at all. Risky or weak links can get you penalized by search engines.
Instead, you want to aim for high-quality links that strengthen your backlink profile. What is considered high-quality, however, depends on numerous factors, such as your geographic location, your niche or industry, and the keywords you're using. Before starting your link building campaign, make sure to check Google's latest guidelines to understand what a high-quality link profile should look like.
If you're struggling to build high-quality links to your site, here are five ideas and strategies you can use.
Outreach
Outreach entails communicating with the people in your niche or industry and introducing them to your brand, content, product, or service. Let them know about your offerings and how these can potentially benefit their site or business. If they're dealing with a problem or pain point, send them links to your articles, tools, and other linkable assets that could help them address those issues.
Successful outreach campaigns often involve a significant investment of your time, money, and resources. Whether you're working with an in-house marketing team or an experienced digital marketing agency like Caffeine Marketing, always choose high-quality prospects with substantial monthly traffic and high domain ranking.
Guest Posting
When people think about link building, the first thing that'll come to mind is guest posting—it's incontestably the most popular link building strategy out there. Guest posting involves reaching out to a third-party publisher or website owner to create and share content that includes your backlink on their site.
A link from a website with a high domain authority (DA) score, which ranks how successful a website is in search engine results, is equivalent to a strong vote of confidence in the eyes of search engines. Some websites with higher DA scores may charge you a fee to guest post on their site. To get the most value for your money, keep the following essential tips in mind:
Avoid working with guest post or link farms.
Use free tools such as SEMRush or Ahrefs to check the site's DA score.
Stand out among the hundreds of requests received by site owners by using personalized templates and attention-grabbing subject lines. Pitch content that's unique, interesting, and relevant to their audience. 
Ask for your post not to be labeled as 'sponsored' or 'guest post.'
Include both internal and external links to authority sites, so your link appears more natural.
Link Reclamation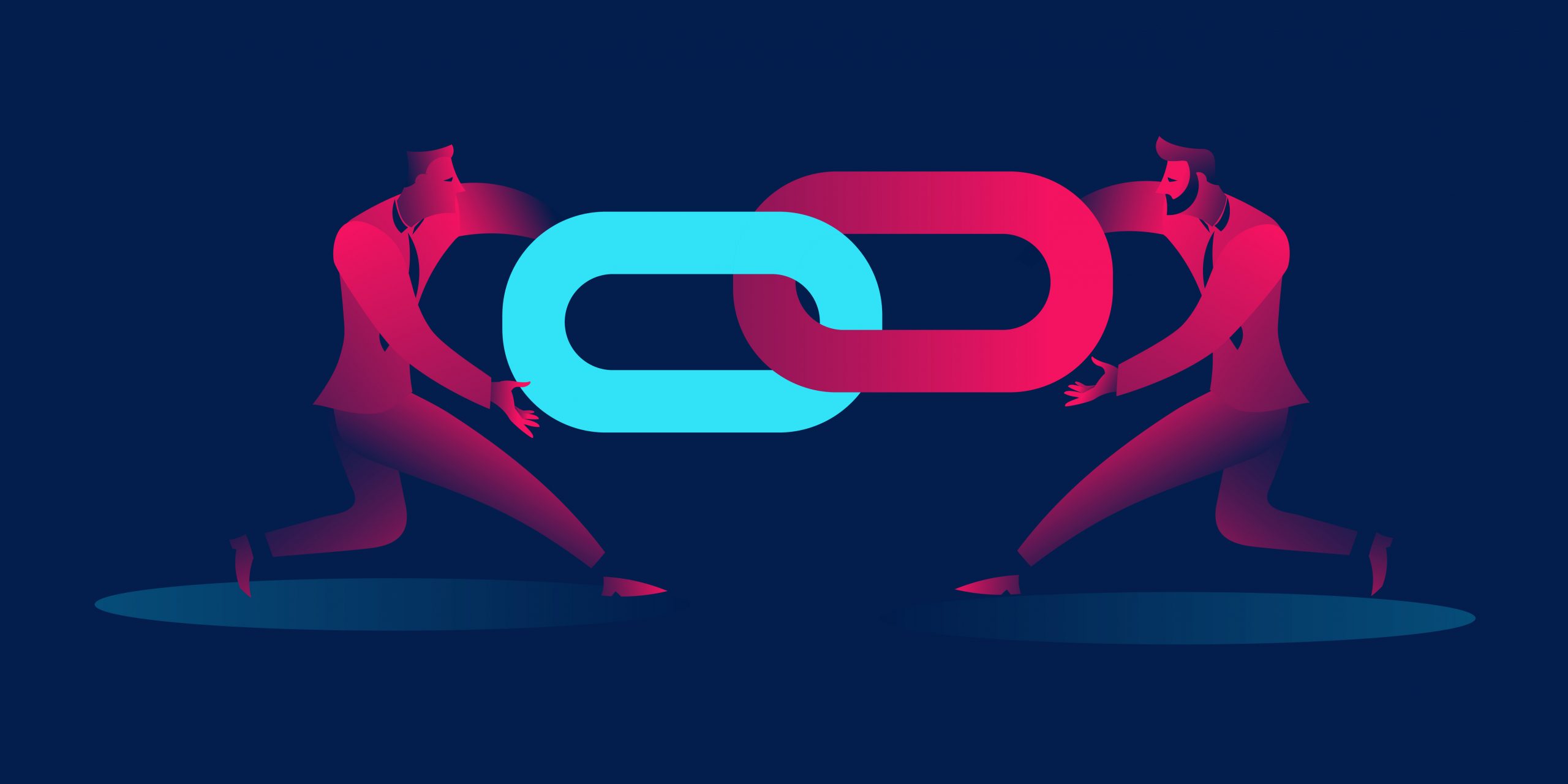 It's not uncommon for links to get removed. If you're wondering why you're losing valuable backlinks, here are some possible reasons:
The site owner intentionally deleted the page—and your link along with it.
The site owner revamped or updated the page, and your link somehow got lost in the process.
The page mistakenly got deleted.
If the link loss is due to the first reason, there's not much you can do about it. But if it's because of the second or third one, it may be possible to reclaim the link. After all, it's a lot easier to reclaim lost links than to build new ones from scratch. 
Reach out to the site owner and ask them about the situation. Politely suggest that they reinstate the page and add your link again. Remember, don't be pushy. You're asking for a favor, and they're under no obligation to say yes.
Broken Link Building 
Broken link building services is similar to the previous strategy. In this case, however, you're reclaiming lost link equity from other people's broken links. This strategy helps generate faster results because you don't need to start from the ground up.
While there are many ways to tackle broken link building, here's a basic rundown of what it entails:
Find websites that are relevant to your niche or industry.
Go through their content and look for broken links or 404 pages.
Create content that's similar or contains the same information as the broken link.
Look for other websites that are still linking to that dead page.
Ask the owners of those websites to link instead to the content you've created.
Unlinked Mentions
Sometimes people will mention your brand, products, or content without linking to your website. Take advantage of this and reach out to them. Ask them if it's possible to add your link to that mention. Chances are good that they'll comply with your request, seeing as they've already shown an interest and familiarity with your offerings.
Takeaways
Link building is a constantly evolving process. The ideas and techniques above are effective and useful now, but that doesn't mean that they're the only way to get high-quality backlinks. Use your creativity and network to find more strategies that work for you and your website. You'll never know if something works until you try it.